Early Bird Sale. Fantastic!
Think about the last time you sat on a porch swing or hammock. Or the last time you wrapped up in your comforter while reading a book. How did you feel? Relaxed? Concentrated? Safe?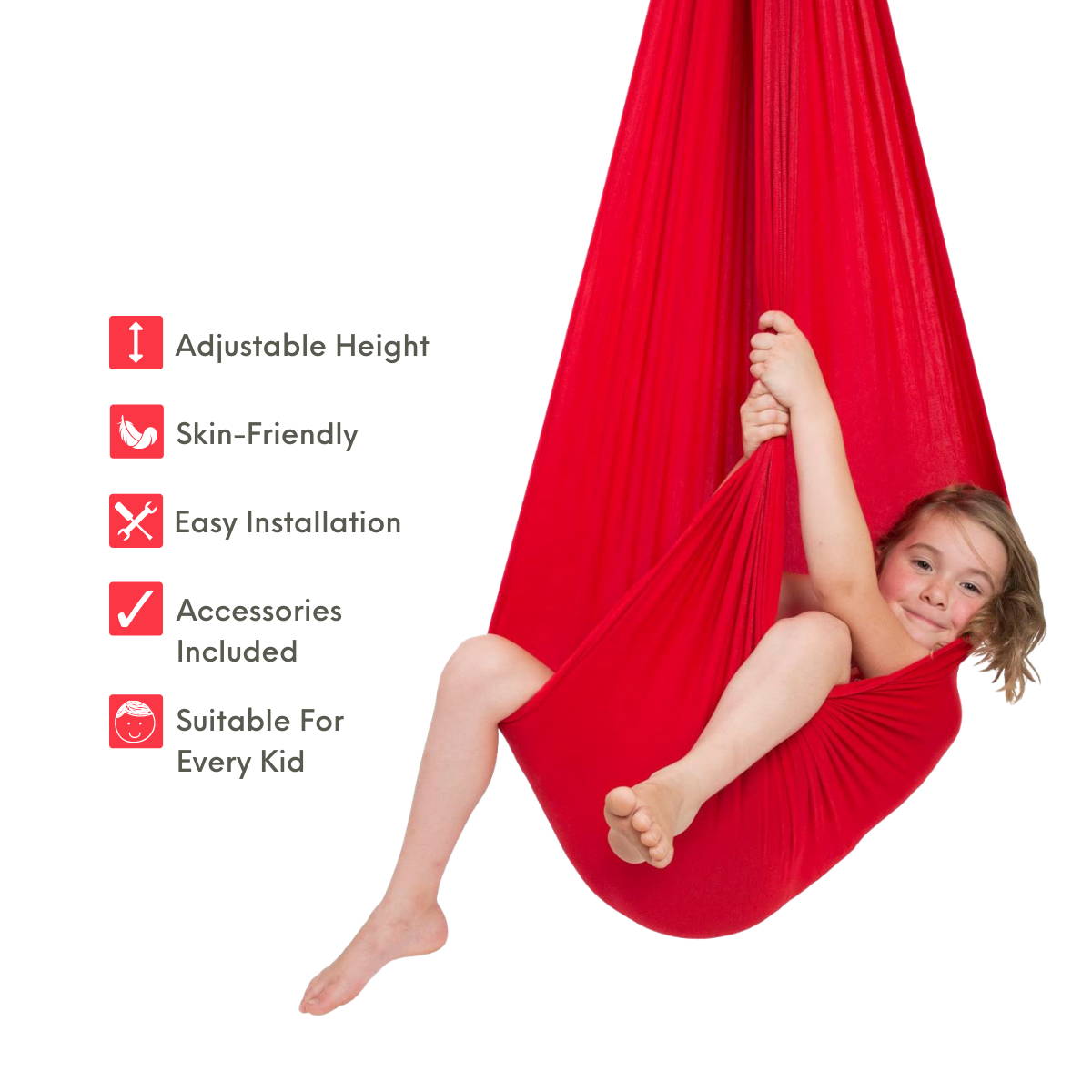 🧠 Wake up the genius in your child 🧠
A sensory swing uses these concepts to provide a safe space for children with special needs.

Much like a blanket, the sensory swing cuddles and cocoons the child as they swing back and forth. The raindrop swing helps child learn body awareness, balance, motor planning, and spatial skills.
It also provides sensory pressure all over and creates a fun space to bounce, swing, spin, or lie down enjoying the movement of the swing.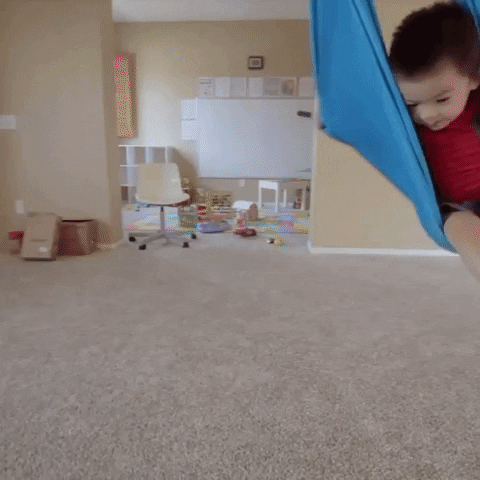 A sensory swing provides nearly every sensory input you could think of and gives you the power to have a full on sensory playground in your own home, with just this one tool.
Whether your child has sensory challenges, difficulty focusing, or just tons of energy.
From calming and preventing meltdowns, to boosting mood and focus, to helping with bedtime and overall being a ton of fun!
Holds up to 200 pounds and it's easy to set up in your home in under 10 minutes.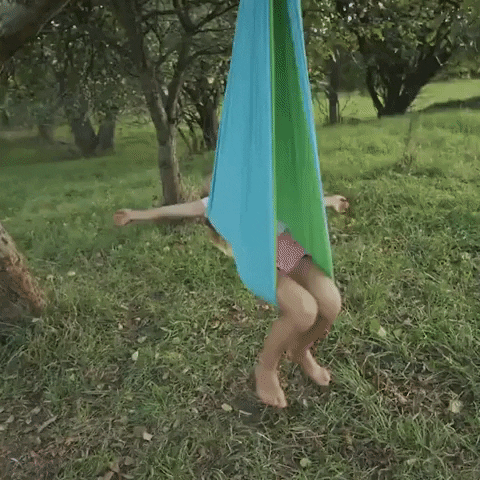 It's one of the top solutions for sensory meltdowns - Just a few minutes of swinging not only calms meltdowns,
This joy swing is sent with necessary hardware. The whole swing can be set up within few minutes indoor/outdoor. The daisy chain can adjust the height easily-make hanging simple for kids.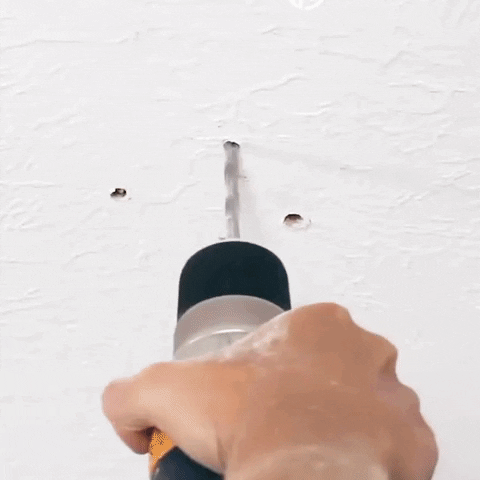 Simply take the swing and use the two included hanging ropes to tie it to a horizontal beam in your home or a tree outside. Or you can hang it from your ceiling or doorway using optional hanging accessories which will be included in the package.
You can then add a pillow to the base of the swing if you'd like, or just use the swing by itself depending on what your child prefers. And then you're ready to go!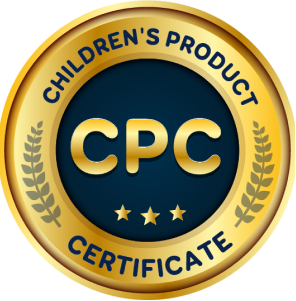 Children's Product Certificate (CPC)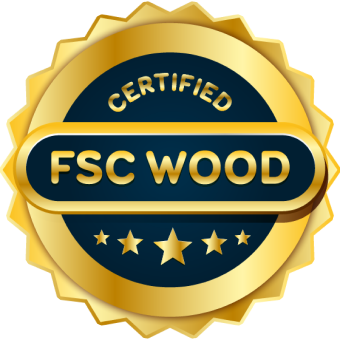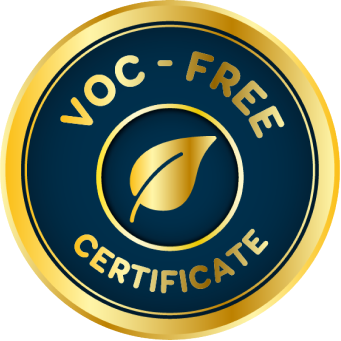 Non-toxic, VOC-free & certified safe paint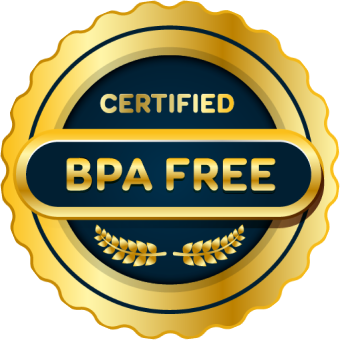 BPA-, styrene- and phthalate-free plastics
The cost of shipping your order will be calculated using our postcode search at the checkout. You will be notified once your item has been sent with a tracking number. Additional charges apply to international sales, please contact us for a quote.
Our product comes with a 30-day money-back guarantee. If you are not satisfied with our product, send it back to us for a full refund following our Refund Policy. The return is invalid if the faults are caused by incorrect use or failure to respect the cleaning and care instructions.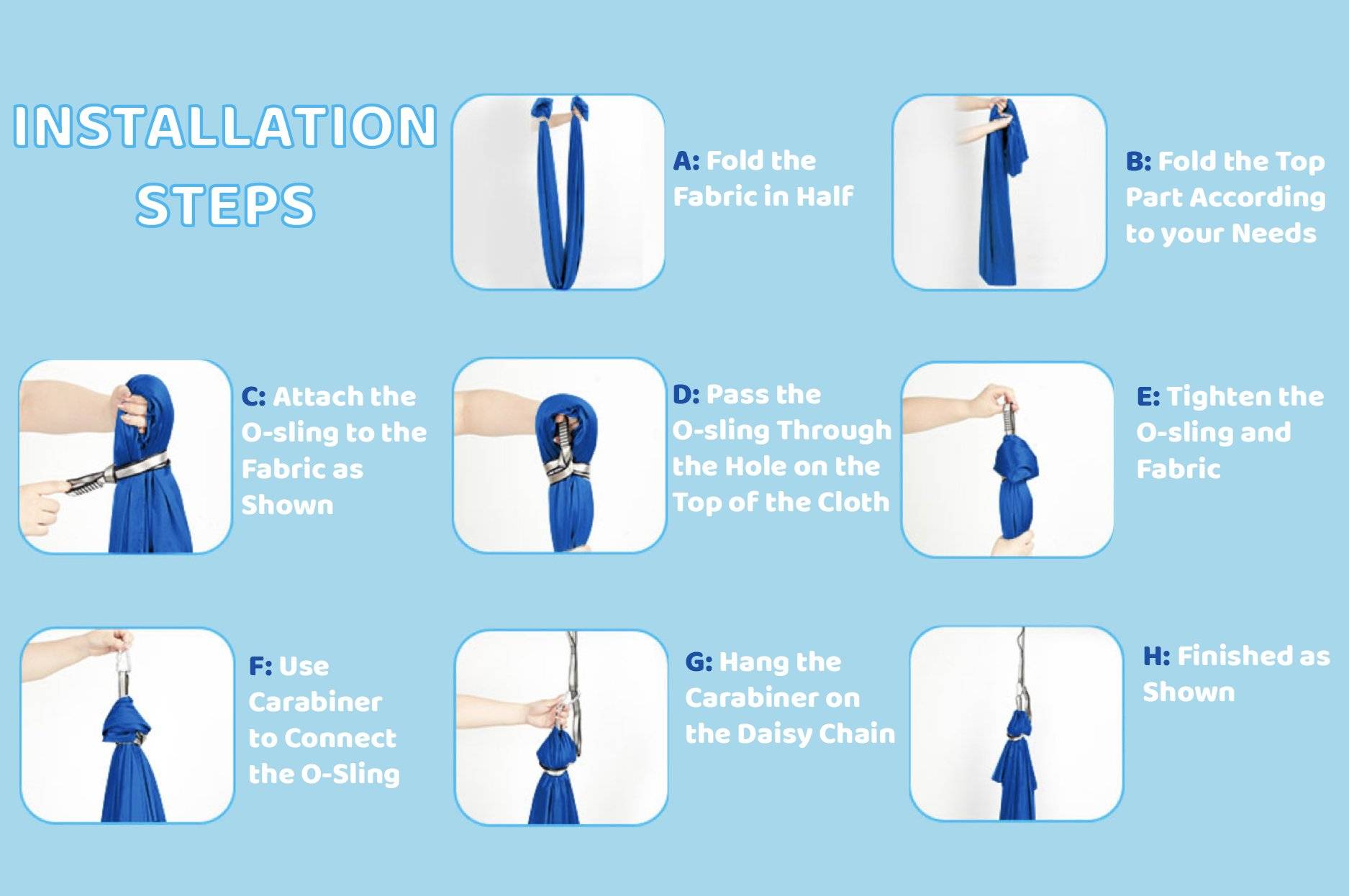 GREAT GIFT FOR KIDS
Want a gift for your child? Choose our therapy swing hammock, which provides a personal room for your kids and makes your kids relaxed. Peekatoy snuggle swings provide sensory stimulation and therapeutic treatment.
100% SATISFACTION GUARANTEED
WE PRIDE OURSELVES ON CUSTOMER SERVICE AND IF YOU ARE NOT SATISFIED WITH YOUR SWING FOR ANY REASON WITHIN 30 DAYS OF DELIVERY WE WILL REFUND OR REPLACE YOUR PURCHASE.
Perfect proprioceptive input!
Verified Purchase
Purchased as agift for our 4-year old who loves to take photos. Previously we've given her just a regular children's digital camera but I saw this and at the price decided it would be worth a try. Image quality is on par with other childrens cameras. Interface is pretty standard as well. Where this really shines is the printer. It uses thermal paper which is dirt cheap and a single roll goes for a LONG time. We have little printed photos all over the house and she is still on her first roll (it comes with 3). This appears to be standard receipt paper so replacements are easy to find and inexpensive. Print quality is exaclt as expected for a thermal printer. You wont be entering any photograph competitions but the prints are more than adequate for a child to hang on their wall. My wife and I have even kept a few for ourselves. Battery life appears to be pretty good because out of the 70-80 photos she has printed I have yet to recharge the camera.
Something I recently realized, the photos are stored on the SD card and can be brought up and reprinted at any time later in addition to the automatic print you get when a photo is taken. We've used that feature a few times to reprint copies for family members.
Excellent toy choice for a 4 year old.
4.9/5 based on 239 reviews